CHECKUPS
Dental checkups are necessary to keep your teeth and gums healthy. At Hinrichs & Buckley Dentistry we recommend you have your teeth cleaned at least twice a year. Our dental professionals will examine your mouth including a head and neck exam to ensure your dental health.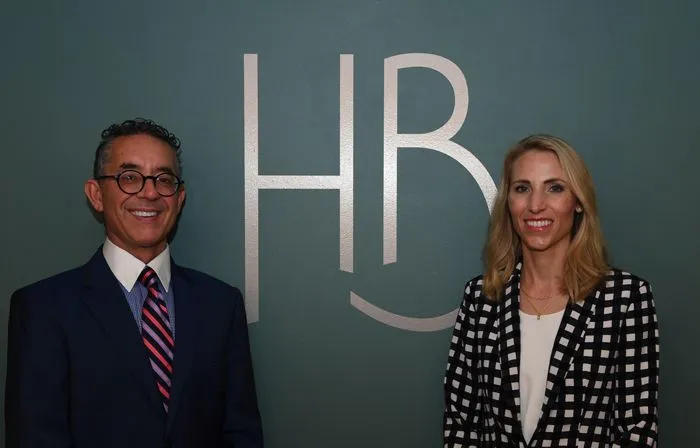 The gums and bones that surround and support your teeth are critical in maintaining a healthy smile. When the bone and gums are not healthy, it can jeopardize the foundation, threatening the stability of the teeth.
At our office, A Cleaning is NOT JUST A Cleaning
Gum Disease is a Systemic Problem
If you want the best hygiene approach in Lincoln, NE comes to our office.
"Hinrichs and Buckley Dentistry is a professional practice, where excellent patient care is delivered in a warm and welcoming environment. The entire staff demonstrates an interest in knowing me as a person....not just as a patient. They are attentive to my needs and concerns. No matter what prompts a visit to this office, I am treated with compassion and respect." - Sherrie
What Sets Us Apart
Our office has a comprehensive periodontal policy that the entire team embraces. We transform routine cleanings. Cleaning is NOT just a cleaning. It is becoming clearer and clearer that periodontal disease is not just an oral problem; it is a systemic problem. Our hygiene approach is unique and our techniques have an impact on your overall health.
Signs of an unhealthy mouth may be as follows:
red gums that bleed easily
persistent bad breath
gums that pull away from teeth
loose teeth
changes in the position or bite
any change in the fit of partial dentures
If you have any of the symptoms above or have not had a dental checkup within the last 6 months, please call and make an appointment with Hinrichs Dentistry. We are accepting new patients.
PEDIATRIC DENTISTRY - CHILD'S FIRST VISIT:
Our office welcomes patients of all ages. The American Academy of Pediatric Dentists and the American Dental Association recommend children have their first dental visit by age one or when their first tooth appears. Establishing a dental home for children early on can help prevent future decay with parent education and preventative care. Our office wants your child and family to have a positive and fun first experience at our dental office. If you have any questions or concerns about your child's first dental visit please call our office at.
HEAD AND NECK EXAM/ORAL CANCER SCREENING
During your regularly scheduled checkups, our doctors will screen for lumps, bumps, or lesions as well as examine your TMJ for any irregular noise and deviation of the jaw.
Over 40,000 Americans will be diagnosed with oral and throat cancers this year. Visiting our office on a regular basis allows our doctors to screen for oral cancer. The earlier cancer is detected and treated the better the prognosis. According to the American Dental Association, some symptoms of mouth or throat cancer can include:
a sore or irritation that does not go away
red or white patches
pain, tenderness, or numbness of the mouth or lips
difficulty chewing, swallowing, speaking, or moving your tongue or jaw
a change in the way your teeth fit together when you close your mouth
FLUORIDE
Fluoride is a natural mineral helping prevent tooth decay. The American Dental Association recommends children and adults use fluoride toothpaste and other dental products that contain fluoride. For children who are too young or cannot spit out toothpaste, please use only a pea-sized amount of toothpaste or no toothpaste at all. Please make sure you and your family have appropriate amounts of fluoride in your community water supply. If your community is not fluoridated our doctors can prescribe you appropriate amounts of fluoride based on age. As part of our cleanings, we place fluoride varnish on your teeth. Fluoride can help remineralize/stabilize areas of decay. Therefore, fluoride is good for people of all ages.
SEALANTS
Sealants are used to fill the narrow grooves in a tooth that cannot be adequately cleaned by brushing. In some cases, the tooth structure has fine grooves or pits which accumulate plaque, not because the person doesn't brush, but because they're too narrow to allow even one bristle in. Cavities can develop in these narrow grooves over time. We brush on a coating to seal the grooves and pits making it possible to brush off all the plaque to keep your teeth healthy.
X-RAYS (RADIOGRAPHS)
X-rays are a necessary part of the diagnostic process and important in identifying disease. With an X-ray of the whole tooth, supporting bone, and gum tissues, we can detect infection or pathology needing attention.
In our office, we use digital radiography. By doing so, we use 50-70% less radiation in comparison to film radiographs. Coupled with computer monitoring, digital x-ray technology allows us to enhance the images for a better diagnosis of any dental concerns.
For more information about dental health please visit the American Dental Association website (www.ada.org) or www.mouthhealthy.org